Choose The Best IT Service Company
Aotsum is a 360-degree Digital Marketing and Software Development Company in Noida. A Company Can Win And Run Long Only With The Dedicated And Energized Employees Who Believe In The Mission Of The Company And Understand How To Achieve It.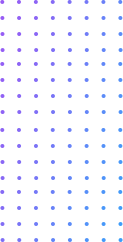 India's Leading Software Development Company
Aotsum is one of India's leading software companies, specializing in client solution management in the field of information technology. With our focused efforts and strategies, we will help you build a brand from scratch to a professional level. Our team of trained experts has extensive knowledge and can help you take your business to the next level. As our motto "No Traditional Full Automation" suggests, we deliver ultimate solutions for our clients, keeping in mind that the goal of designing this system is to operate your business on auto-pilot mode, leading to an eco-friendly and digitalized workplace.
We've worked for both multinational enterprises and small enterprises with a broad variety of applications. As a competent and professional organization, our mission is to advance in the IT industry by offering clients unique, innovative, and customized solutions.
We have always believed that there are more milestones we need to attain because of the motivation that comes from our clients. We stand out from the competition due to the technical talents of our skilled and technically proficient team, as well as our years of expertise.
Company Mission
Company Vision
Awards
To empower individuals and organizations around the world to reach their highest potential
Our Company's mission is to shape the future of your business by creating unprecedented values and opportunities by providing exceptional services. We are available 24 x 7 to support the world, our team members, clients, and business organizations with excellent assistance.
If you want to reach a goal, you must "see the reaching" in your own mind before you actually arrive at your goal
An organization's ability to learn, and translate that learning into action rapidly, is the ultimate competitive advantage. We are industry leaders in the development and provision of services that help our clients succeed in the rapidly evolving workplace.
A company can win and run long only with the dedicated and energized employees who believe in the mission of the company and understand how to achieve it.
Keeping the belief in the mind of achieving something, our company management visualizes the values and expectations of the customers and focuses on achieving their expectations. With the beliefs of our customers in our company we can achieve our goal and looking for many more achievements to come along.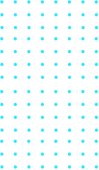 We develops strategic software solutions for businesses.
years of
excellence and responsibility
Projects
Successfully Delivered