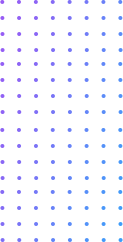 ~ Find the best software solution for your business ~
Our Specialized E-commerce Development Solutions:
We Offer Education Software Solutions:
* Custom E-commerce Integration
* B2B Platforms
* B2C Platforms
* E-commerce App Development
* Payment Integration
* Multi-Platforms
* Technical Assistance
* Maintenance & Deployment
Factors affecting Business
Sector for E-commerce Solutions :
How We Assist Our Clients
with E-commerce Solutions :
The most affordable approach to expand your business is through e-commerce. It is incredibly cost-effective and doesn't require a lot of startup money. Early sales revenues cover a large portion of the investment. In the long run, purchasing a domain, hosting, or paying for web design and reliable e-commerce services is less expensive than purchasing or leasing real company space. Drop-shipping services are offered to vendors by e-commerce sites like ours, which lowers the cost of storage and delivery. You don't need to spend money on extra software since chatbots can help you with client inquiries and automation maintains all the inventory and payments in one place.
Retailers have a better opportunity to connect with their consumers and market their enterprises when their goods and services are offered online. Because e-commerce platforms provide online listings and price comparisons, your goods and services are continually exposed. Additionally, you can assist folks who turned to the internet to obtain goods since they couldn't get them locally. Online shops allow countless options to showcase your products appealingly and stand out from the competition because websites are visual mediums.
Increasing brand recognition and customer advocacy both contribute to lower marketing and advertising expenses. Every review of your product or opinion about your brand posted on Google or other independent consumer review websites has the potential to attract new customers since word travels swiftly online. In addition, product listings on e-commerce websites make your products visible to potential customers. Photos, videos, banner ads, and GIFs may all be used to display your items. You may market your items using a wide range of accessible options. Google has extremely good positioning for e-commerce platforms and that everything placed on websites will be ranked highly in the search results.
Connect For Free IT Consultancy