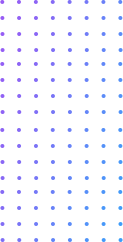 WHO IS THE CHAIRMAN OF THE QUALITY COMPANY?
Mr. Himanshu Arora, the architect and Co-Founder behind Aotsum is Tech Savy and a marketer. He has contributed more than ten years of his experience to this company. And is closely involved in the development process of the company.
Aotsum is a hub of web & app development. We are an excellent company delivering Custom made software & quality sites and apps for different product types. Here, the Founder and CEO is a man who doesn't believe in just building your business. But also adores creating wonderful bonds with his clients in the process.
Keeping the belief in the mind of achieving something, our company management visualizes the values and expectations of the customers and focuses on achieving their expectations. With the beliefs of our customers in our company we can achieve our goal and looking for many more achievements to come along.
WHY CHOOSE AOTSUM?
Getting a Mobile app, Online Software, Website Development is a must to thrive in today's modern business world. But Aotsum provides the software as per your business requirements.
So, In today's era, Aotsum provides the direction for your:
Your Imagination
Your Business
Your Requirements
Team
Our team at Aotsum is made up of award-winning marketers, designers, and developers and team know what it takes to get real results online. Also keep the focus on the numbers and factual figures that mean the most, as leads and revenue generated. Know that achieving these goals is what moves businesses forward and making them sustainable and scalable in the market.
Have always believed very firmly that our clients' success is the best measure of our own performance.
KEY TAKEWAYS
Analytical thinking, determined organization, and detailed record-keeping.
Working according to the clients requirement once client sharing all the details us and there start working with us.
The Engineering capabilities of our company, evolved over time, has enabled us to consistently offer quality, within stipulated timeliness and at reasonable cost, allowing us to forge a robust relationship with our customer.
Always we are open to new ideas and different approaches and looking for ways to improve our business to make it stand out for the competition.
Aotsum with its team of highly skilled manpower plays a significant role in development of our service offerings over the years that our Pan- India presence mark as reached to over 5,500+ customer at present. The founder also plans to expand globally.
Clients : More than 5000+ satisfied and happy clients
This we are not saying, this is a belief of our 5000+ happy clients, who have been taking our services and are now part of Aotsum family. Our clientele is from all across the county and from different domains, to whom we have been catering our all the services from Online software development, Mobile App Development
Our approach to client's experience -
Our some step of frameworks help your identity of areas for improvement and we partners with you to build fundamental capabilities to create a customer experience...
Like...
Measurements
Attribution
Strategy & Design
Execution Roadmap
Issues Resolution
Client satisfaction
Awards of Success and Quality Services :-
With his business acumen leadership skills and dynamism have enabled Aotsum Infotech Pvt. Ltd. to take a swift stride forward and achieve many milestones along with a Millennium Brilliance Awards 2021 for the best & most promising software and Mobile App Development of company of the year by none other than Ms. Noora Fatehi (A Renowned Bollywood Star).
This is just a beginning many more are on the way...
To be honest, the path to this award was not a child's play. But we go through rigorous process and tackled various complex projects. Moreover, bringing an idea to life requires a lots of effort.
Also, various challenges and problems arose along the way. Add to that, important deadlines that had to be respected. Lastly, we ensured that the delivery of quality standards should be the highest possible. So, as you can see, we went through a period of intense pressure.
But with the support of our team and clients this success happens that we received in the form of award from Ms. Nora Fatehi ma'am (A Renowned Bollywood Star).
Proud moment for Aotsum family.
Above is just the overview of our achievement's we have Building a strong organization with process and system that ensure seamless operations as well as focus on ethic and transparent practices with a team of skilled and motivated people ready to take charge as well as deep capabilities to meet our client's needs.
More importantly at its core, founded on the principles of trust, faith and values, ensure our long terms success and future value creation.
We believe it would be an opportunity of honors for us to serve small businesses and be a part of their success journey.