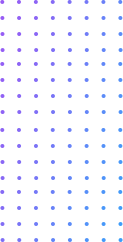 ~ Find the best software solution for your business ~
Education Software Development :
We Offer Education Software Solutions:
* Classroom portals
* Academic management systems
* E-learning programs
* Systems for managing admissions
* Online evaluation tools
* Virtual assistants for teachers
* Platforms for educational applications
Factors affecting
the education sector:
How We Assist Our Clients
with Software Solutions
The use of technology in education enhances memory retention and promotes individualized learning. encourages teamwork and develops abilities. To develop virtual lesson plans, administer online tests, distribute learning resources, manage course and curriculum, handle enrollment and administration, and a variety of other tasks, teachers can use custom apps built utilizing new technologies.
Learner-centric strategies are used and remote learning is promoted via the use of digital technology. Machine learning enables us to get insights into the learning and engagement habits of each student, enabling the adoption of adaptive training to enhance the learning experience. We can provide learners with immediate feedback on their performance on course exams, which ultimately enables them to modify their learning objectives. Before their general performance declines, instructors may utilize predictive analytics to find students who are suffering. Through the creation of interactive, immersive, and dynamic experiences, technologies like augmented reality and virtual reality have the potential to completely change the educational environment. The development landscape is greatly impacted by developing technology.
The key system for looking for, buying, organizing, implementing, assessing, and measuring instructional technology is education management software, which is used by instructors, students, and school administrators to coordinate collaboration and support learning. Educational management software is intended to boost output, enhance communications, and improve the effectiveness and efficiency of academic operations.
Connect For Free IT Consultancy