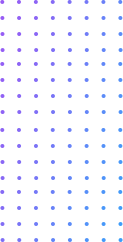 ~ Find the best software solution for your business ~
Aotsum Software Solutions for Finance & Banking Sector
* Investment banking
* Digital finance and accounting
* Accounting software integration
* Mobile and internet banking apps
* Cash management solutions * Mobile payment processing
* Cards and payments
How we Assist our Clients with
Finance & Banking Software Solutions
Factor Affecting
the Finance & Banking Sector
The most current technologies that have an impact on and revolutionize the banking industry include chatbots, big data analytics, cryptocurrency integration, artificial intelligence (AI), cyber security, cognitive technologies, mobile, and cloud.
Investors have a variety of alternatives for managing their wealth thanks to the financial services and banking industries. The primary distinction between the two is that banks may acquire deposits whereas financial services companies cannot. Instead of just providing banking services, financial services companies also include management services, insurance services, financial research facilities, etc.
Financial service companies employ industrial understanding  to analyze risk, handle fraud, and make financial decisions. predicting future market trends, trading and investing, managing one's own finances, complying with regulations, detecting fraud and anti-money laundering activity, processing payments, and customizing client experiences.
To increase staff efficiency and performance in the financial industry, certain operations might be automated. Some of the common automation use cases now in vogue include accounts payable, accounts receivable, reconciliations, resolving rule-based disputes, invoice verification, planning, budgeting, forecasting, treasury process, operational and general accounting, etc.
Connect For Free IT Consultancy