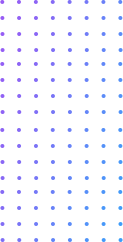 ~ Find the best software solution for your business ~
Our Automated Software Solutions for Retail Management
* Product Management
* Billing and Payment Management
* Order Management
* Payment Gateway Integration
* Online Shopping Cart Management
* Offers & Discount Management
* Supply Chain Management
* Transport Management
How We Assist Our Clients with Retail
Automated software Solutions :
Factors affecting
Retail Sector :
Technology can help your retail business in a variety of ways, including by lowering operating and inventory costs, increasing customer satisfaction, automating inventory control, monitoring margins, forecasting and budgeting better, enhancing your supply chain, and giving customers a tailored experience across multiple channels.
A multichannel strategy known as "integrated marketing communication" aims to give customers a seamless buying experience across online and mobile. on a computer, over the phone, or in a physical store.
An individual's perception and interaction with your brand are referred to as their "customer experience." To put it another way, every time a customer associates with a business or brand, they interact with it physically, emotionally, and mentally. This can happen either in person or online. customer service quality. Customer experience is influenced by a variety of elements, including promotion, packaging, product characteristics, usability, dependability, and pricing.
Connect For Free IT Consultancy