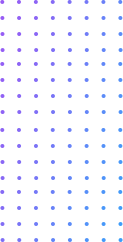 Businesses may communicate updates, new items, and sales with customers on their contact list by using email marketing, a direct marketing medium. It is vital to the entire inbound strategy of the majority of firms due to its high ROI. The one-size-fits-all approach of traditional email marketing has given way to segmentation, personalisation, and consent in modern email campaigns. Even though it could seem time-consuming, marketing automation takes care of the bulk of the work for you. A successful email marketing approach over time not only increases sales but also fosters brand community.
Types of marketing emails
Promotional emails
Promotional emails have a clear call-to-action — CTA, for short. The CTA represents the specific action you want the reader to take, whether it's visiting a page on your website or using a coupon to make a purchase.
Informational emails
Email is the perfect way to inform customers of company announcements, new product releases, changes to the service, etc.
Re-engagement emails
Re-engagement emails help reconnect with customers or subscribers who haven't been active lately.
The Benefits of Email Marketing
Why choose Aotsum as your technical partner
Our email marketing tool enables businesses to communicate with consumers in a completely qualified way. Additionally, our responsive email designs are appealing to the intended audience and work on all devices. With the help of our services, clients may properly communicate with both inbound and outgoing consumers. In order to operate a successful email marketing campaign, we also conduct various tests. A crucial step in the advertising process is testing. It mostly deals with things like marketing timetables, email layouts, and subject lines. Our adaptable email templates are appealing to the intended audience and are compatible with all devices. The Aotsum team creates landing pages for email campaigns to ensure that we don't miss any opportunities to acquire leads. We often improve such landing pages. By keeping an eye on the click, open, and conversion ratios, we can maintain tabs on the behavior of the targeted prospects.
With a staggering 40 crore subscriber database, we have a daily bulk mail capability of 4 crore emails.
Amazing characteristics of Aotsum email marketing service include:
Consistent updating and maintenance of contacts list
Our team strictly adheres to the instructions provided by Gmail, Yahoo, Rediff, and other email service providers
Additionally, unlike other marketing firms, we guarantee leads, opens, and clicks on a fixed mail count
We develop effective emails that are tailored to your company's requirements
We offer a thorough demographic breakdown by age, place of residence, gender, income, and other factors that make it easier for you to connect with your target market and boost conversion rates
Along with sending targeted emails, we also follow up with prospective consumers via email, which ultimately aids in the sale
E-Mail Marketing Modes
We work on the following modes of e-mail marketing
Cost Per Mail (CPM)
Cost Per Open (CPO)
Cost Per Click (CPC)
Cost Per Lead (CPL)
Cost Per Sale (CPS)
Cost Per Acquisition (CPA)