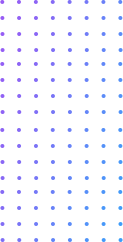 ~ Find the best software solution for your business ~
Our Specialized ERP Solutions:
* Inventory and Stock Management
* Sales & Purchase Management
* Barcode Generation, Scanning & Printing Management
* Billing With Barcode Scanner
* Invoice Management
* Employee Access & Permission Management
* Graphical Report View (Reports & Insights)
* Auto SMS/Email
* GST Compliance

How We Assist Our Clients
With ERP Solutions :
Factors affecting Manufacturing
Sector for choosing ERP Solutions :
The only question that comes into mind when any business is opting for new software solutions that how we can accelerate our business. Whatever it is, we have it. We offer every service needed to operate a business successfully. Choose us as a technology partner. We are providing a lifetime solution that stays with you 24*7/365 and forever. You can access this software solution at your ease anytime and anywhere because it is a cloud-based service.
On-premise solutions need a higher initial investment whereas cloud alternatives often offer lower upfront expenses. However, over a five-year period, cloud solution subscription charges may differ than buying an on-premise system. In terms of accounting, on-premise ERP is viewed as a long-term capital cost whereas cloud ERP is viewed as a short-term operational expense.
One of the trickiest things about getting this kind of solution is figuring out how much an ERP will cost. The following are some of the most important aspects of calculating ERP cost: The number of users or the number of transactions supported by the ERP. Complexity of ERP modules, features, functionalities, customization, and scope of implementation. On cloud or hybrid deployment ,On premise deployment versus cloud or hybrid deployment.
Connect For Free IT Consultancy