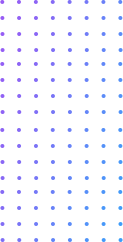 ~ Find the best software solution for your business ~
Logistic Software Solutions
Our Software solutions for Logistic Sector
* Automated Logistic Management
* Streamline Ordering, Booking, & Planning for Shipments
* Delivery Management
* Stock Management
* Trade Management
Factors Affecting the Logistics Segment
in Opting out the software solutions
How we Assist our Clients with
Automated Software Solutions
Software for logistics helps manage the numerous procedures controlling the movement of goods and data, from receiving orders through processing them and then delivering the goods to final consumers. From improving workflow visibility to real-time fleet and material tracking. By utilizing a logistical solution, you may improve organizational control and speed up the delivery process without sacrificing quality or customer happiness.
The emergence of new technologies (Al, wearables, delivery drones, robotic automation), changing customer experiences and channels, and rising digitization are just a few of the trends that are having an impact on supply chain management. These trends aim to maximize efficiency and reduce costs. To mention a few, a focus on more effective supplier collaboration, supply chain visibility, and data-driven decision making.
The whole supply management process may be streamlined and improved with the use of technology. Better openness and accountability are introduced across the product and information flow in the supply chain thanks to tech-based solutions, which also manage and track the real-time data and improve data acquisition and management. Real-time information transmission makes it easier to transmit information and guarantees that all stakeholders are kept informed at all times, which can encourage collaboration between parties. In addition, technology may expedite the delivery process and keep clients updated, which supports continued high levels of customer satisfaction.
Connect For Free IT Consultancy