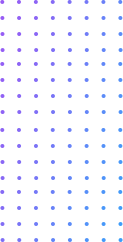 One advantage of YouTube video advertising is that you only have to pay when someone decides to view your video, either by clicking on it or by watching the entire thing. In-Stream advertisements and In-Display ads are the two types of YouTube advertising, sometimes referred to as TrueView video commercials.
YouTube advertising to display more videos about your company online; TV commercials have gone online and will never be the same!
Running a YouTube TrueView Ads campaign with Aotsum has several advantages over traditional television video advertising, including Your ads, will be more precisely targeted than TVCs thanks to YouTube Ads' wide range of cutting-edge audience-finding tools, which include interest and demographic targeting, remarketing, and managed placements.
It Is A Growing Platform.
When you use YouTube to promote your business, you put your brand in front of a growing audience that is eager to watch and learn from video content. You should make use of the fact that your audience is already present.
Showcase Your Products Quickly
Using calls to action, you can easily direct viewers of your YouTube videos to your website. Most of the time, people will follow instructions when you tell them to visit your website in a video and to do so.
Bring in Business With Your Expertise
Because you'll be seen as an authorized person in the industry, this will provide you a big advantage over your rivals. Additionally, it will help you gain new clients by proving that you are a wonderful match for the position.