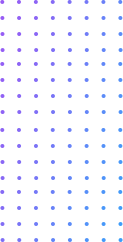 SMS marketing is the practice of utilizing text messages to send promotional campaigns or transactional messages for marketing objectives (SMS). The primary purpose of these messages is to inform customers who have opted in to receive text messages from your company about time-sensitive deals, updates, and alerts.
What Is SMS Marketing Used For?
Promotions for retail or e-commerce businesses
Urgent updates about events or customer orders
Appointment reminders
Internal alerts

Why Is SMS Marketing Effective?

Ubiquity of smartphones
Closes the email marketing loop
Great for emerging markets
Businesses mistakenly believe that mobile marketing necessitates significant app investment, does not permit personalized, targeted communication, and lacks robust analysis to support ROI. The truth is that getting access to mobile communications is much simpler than many think, and reaching mobile customers (with smartphones and non-smartphones) may be accomplished with as little effort as sending a customized, targeted text message. As long as consumer privacy is respected by legal requirements for opt-in, the ability to initiate two-way SMS messaging between a firm and its mobile customers is crucial to creating a brand in households throughout the world. Since there are more than 5 billion mobile phone users worldwide. Marketing through bulk SMS has been shown to improve leads and conversions. 90% of consumers read through SMS messages in under 90 seconds, thus your promotional SMS has to be effectively written and compelling.
Benefits of SMS Marketing
Easy to Send Effective Bulk SMS Campaigns
Easily add names or custom fields to your SMS, write in more than 20 languages, schedule or stagger your messages, include an opt-out path, and more. Get top-notch SMS delivery.
Access Real-Time Delivery And Click Reports
We greatly believe in openness, so you can always monitor the delivery in real-time, view click reports, and analyze how well your SMS campaign is performing.
Our Wide Networks Aid You In Effectively Promoting Yourself
Direct connections to several telecom providers, including Airtel, Idea, and Vodafone, Jio, provide substantially quicker SMS delivery.
Variety of Services Offered
For various functions in a firm, we provide both transactional and promotional SMS services. You can choose one of them or both.
Tremendous technical and customer support
Every consumer wants to have their complaints addressed and heard. Regardless of the size of the organization, we take pleasure in providing our customers with excellent technical and customer service.
Promotional SMS or Transactional SMS, we've got everything for you!