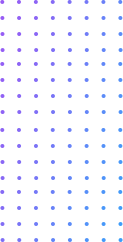 Creative & Graphic designing
In the market for creative digital services agencies, Aotsum offers qualified graphic design services. Outstanding and captivating graphics for brochures, banners, posters, business cards, e-books, and many more materials are part of our creative graphic design services. Our graphic designs may leave a lasting impact on the minds of your prospects. Our skilled designers can create a brilliant internet presence for your company using a perfect blend of professionalism and amazing artistic talents.
Aotsum, a pioneer in graphic design, produces amazing designs that elevate the caliber of your online company on a variety of platforms. Our designers work cleverly and imaginatively to create eye-catching graphic designs that effectively communicate your company's concepts to the public. Additionally, we use a variety of graphic design programs, such as Adobe Creative Cloud, Corel Draw, Adobe Photoshop, Adobe Illustrator, and others.
Our commitment to graphic design includes offering
Expertly made,
Distinctive graphics at a reasonable cost.
We have a talented group of web designers and developers that can build complicated websites that are high-performing and unique. With our unmatched graphic & web development services, we guarantee to give you a website with exceptional performance that is tailored to the demands of your business.
Effortless communication
Continual checks for design approval
Projects are delivered on time.
Our Graphic Design services include
Website Designing
Branding Logo
Infographics
Print Designs
Graphic designs
FOR WHAT REASON IS GRAPHIC DESIGN SO IMPORTANT?
The buyer's journey is extremely important for graphic design. Simply grabbing a customer's attention with a humorous, compelling, or intriguing image in a display ad or social media post may be enough to start the process. This can take them to an attractive landing page that supports the same images. From there, they can go to a product page with a good picture to continue interacting. The design will remain consistent and well-planned throughout the conversion process via follow-up emails, social media posts, infographics, and more.
As a premier graphic design company, we get the greater picture and how it ought to seem. For your brand, we can create it such that graphic design principles flow naturally from your logo into email templates, brochures, and social media pages.
Designing Graphics for Social Media
The pages of your social media profiles are also part of how you are portraying your business online, outside of your website. When it comes to showcasing your brand, cover photos and profile photographs are invaluable resources. Is your company utilising the available real estate by offering the greatest design possible?
On Facebook, marketers post material that has images in around 75% of cases. Additionally, images generate an engagement rate of 87%, which is more than ten times higher than text-based status updates or links. Over 35% more people will retweet a tweet if it includes a picture. Images and infographics are essential for retaining the reader's attention as they scroll through your pages if you blog, which you should be doing. We can see the big picture since we have extensive expertise working across all of these platforms.
The top graphic design firms will tell you that good design not only strengthens your brand but also makes your print materials more effective. Great design will assist you in achieving your objectives, whether they be to sell a product, build brand awareness, or convey a message. Creative Beautiful \sThoughtful \sResearched \sEffective \sCompelling