If you want to reach a goal, you must "see the reaching" in your own mind before you actually arrive at your goal.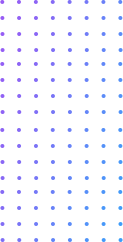 Dreaming and having a vision are important. It is the first step to creating something. But being confident and working hard are the key ingredients that will help your business succeed.
Our vision is to balance process and flexibility to meet the constantly changing needs of our customers. Our passion for technology and focus on execution increases the chances of successful outcomes, user acquisition, and path to profitability. Looking forward, we aspire to become the number one company building products for our customers.
We believe in constant innovation and are equally accountable for every project we take. With immense expertise and flexible business models, we intend to provide our clients with top-notch technical services and solutions. As part of our expansion process, we have incorporated revolutionary techs like cloud services, API integration, IoT, Software testing, and more. We maintain Transparency as one of the hallmarks of our organization. For that, our web & app experts focus on being transparent throughout the work process.
An organization's ability to learn, and translate that learning into action rapidly, is the ultimate competitive advantage. We are industry leaders in the development and provision of services that help our clients succeed in the rapidly evolving workplace.