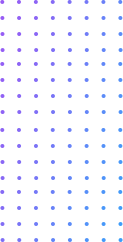 ~ Find the best software solution for your business ~
Manufacturing Software Solutions for Real Estate
* Single-family residential
* Multi-family residential
* Property management
* Property maintenance and inspection
* Property investment
* Rental and leasing management
* Payment solutions
Challenges in the
Real Estate Sector
How We Assist Our Clients with
Real Estate software Solutions :
Realtors must utilize every technical tool to grow their businesses in today's competitive market. What could be better than doing this with the aid of modern technologies? Collection of Rent, buyer list management, tenant management, and lead management of property searches have all been made easier by technology. Additionally, with access to specialized software that automates and streamlines time-consuming activities associated with purchasing properties, property managers may concentrate more on spotting increased revenue potential. For efficient and successful communication, integrated software solutions and mobile applications overtake other aspects of property administration. Adopting cutting-edge technologies will not only help you grow your real estate business
For real estate brokers, technology is like a magic wand. A real estate agent is intimately involved in the ongoing market fluctuations, and buyers and sellers are equally responsible for them. Modern online and mobile technology can help real estate professionals efficiently handle prospective buyers and sellers through a single platform. Technology streamlines the whole workflow of agents by enabling simple property changes, simplified communication, appointment scheduling, and much more by increasing their effectiveness and output.
Realtors must constantly have a specific target audience since the real estate market is unpredictable. Data analysis gives the necessary information to assess the demands of the intended clients and deliver homes that are not only suitable but also productive. Big data has enormous potential to influence the real estate industry by enabling improved marketing techniques, rapid property appraisals, and quicker decision-making.
Connect For Free IT Consultancy