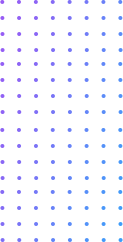 Social Media Marketing Services
Start with a successful plan, then finish with flawless execution. To assist you to surpass your growth objectives, Aotsum is a one-stop shop for everything digital, including creative, media, organic ranking, and product development. The social media ecosystem is the best out there. As we assist you in developing the ideal social media strategy and achieving your particular objectives, you will profit from our expertise and experience. For the shortest path to social success, whether organic, paid, or both, contact our globe specialists. We understand how to provide content that interests your audience and motivates them to interact with your business. For social media management and optimization services, Aotsum is among the top businesses in Delhi-NCR. we handle every aspect of your social media and make sure you receive unrestricted exposure on platforms like Facebook, Instagram, Twitter, and LinkedIn. We have a team of social media specialists that are skilled in driving free and paid traffic to your social media accounts. We'll be managing your social media accounts in the following ways:
Facebook is an essential method for attracting qualified and sincere clients to your company. It would be a good idea to include Facebook in your marketing plan as it will give you a boost and raise your chances of earning more and more sales. Facebook is now one of the largest online marketing platforms and sells items worth millions and millions of dollars every single day.
Your social media profile will be completely optimized by our team, and we'll also run paid Facebook advertisements. All of the ads will be created by our highly-skilled team of visual designers and content writers, ensuring that you get a large influx quickly.
Instagram Marketing and Optimization
After the digital reform, Instagram became very popular, particularly in India. It is more popular among young people, and as we all know, young people make the majority of purchasing decisions, so as a brand, it is crucial for you to optimize your Instagram page in order to reach the right and targeted audience and generate a lot of sales for your company.
Starting with the material and continuing until it is posted on your company page, our staff will handle every aspect of it. In order to bring you, potential customers, we will also conduct sponsored advertisements.
LinkedIn Optimization And Marketing
If you are offering a service that especially addresses the needs of people associated with a certain specialty or job, LinkedIn is the only place to locate potential customers. LinkedIn is a platform for professionals. Additionally, LinkedIn has far more organic growth than Facebook and Instagram since there are less instances of spam and unqualified users.
Our staff will skillfully craft your ads and finally post them on LinkedIn, providing you with an endless supply of leads and potential customers.
You don't need to worry about anything when working with us since we have a fantastic team of content and copywriters, graphic designers, and social media specialists that will make sure that you receive massive amounts of traffic.
Twitter Optimization And Marketing
Twitter is now a tool that instantly increases your traffic. People repost intriguing and alluring tweets on their Twitter profiles, and this increases the organic reach of the tweets, which benefits your business by attracting more consumers and potential clients. You will receive good feedback on Twitter if you work with our hard-working and committed staff of social media specialists since they have a keen understanding of how to post tweets that will have a direct influence on your customers and encourage them to make exclusive purchases from you. Additionally, our staff manages the running of sponsored Twitter advertising to get immediate results.
Our team of insightful and observant copywriters craft your ads, then our graphic designers make them appealing and attention-grabbing so that your customers will find them appealing, and finally, our social media experts optimize them and post them to your Twitter account to guarantee that you receive only high-quality traffic.